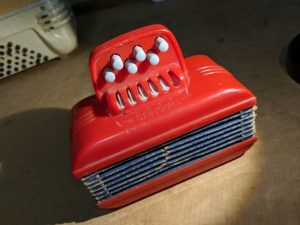 As we self-isolate to protect the greater community, we may find time to focus our energies on artistic expression. If you happen to have an accordion, or other type of squeezebox, its a great time to get to know it even better! If your squeezebox happens to not sound or work as nicely as you'd like, I may be able to help you out!
Feel free to contact Squeezebox Surgeon for accordion repairs in the Portland, OR area. We can arrange a drop off at the shop, with adequate distancing of course!
And learn more about Squeezebox Surgeon through our links in the menu above! Find us on Instagram and Facebook, if you'd like to see more.